The Best Mobile Casino Software: A Brief Overview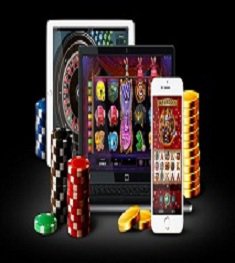 Ever since the first mobile casino game was launched in 2005, the quality and range of software available to fans of virtual wagering has grown extensively. However, knowing just what to look for in order to make the right choice and enjoy an optimal gaming experience is extremely important.
Right here, we share some of the most important factors to consider when selecting the best options for your portable device. We also share some of the best games which meet these criteria and which will provide you with an enjoyable experience as you wager on the go.
Reputable Software Providers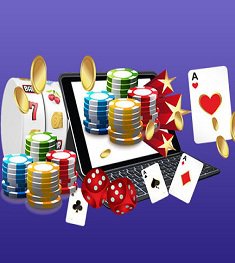 The rapid growth of the online wagering sector means that the number of games providers continues to increase. However, a certain number of them have forged a reputation for providing titles of excellent quality in terms of gameplay and graphics as well as fairness.
Examples of companies renowned for producing some of the best mobile betting software include Evolution Gaming, Netent, Playtech, Microgaming and Yggdrasil.
Return to Player and House Edge
Return to Player is defined as the percentage of cash which you can expect to win over a period of time. For example, a game with an RTP of 98% means players will win that same value back from wagers they have made.
And while that should not be taken to mean that you will receive 98 cents for every dollar you wager, it is worth noting that higher RTP figures are more beneficial and selecting games which come with values which are as high as possible, is certainly recommended.
The house edge of a game is closely linked to its RTP and is considered to exist at the other end of the same spectrum. Defined as the likelihood of the outcome of a wager turning out to favor the betting establishment, its value can be calculated by subtracting a game's RTP from 100%. For example, a game with an RTP of 98% will have a house edge of: 100% - 98% = 2%.
Examples of the Best Mobile Casino Software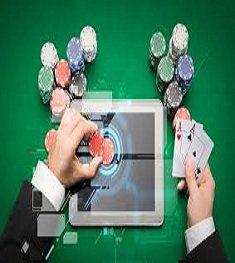 Mega Joker Jackpot - 99% RTP: Created by one of the most successful and competitive betting software companies, Netent, Mega Joker Jackpot is a classic 2x3-reel, 5-line, virtual fruit machine. Netent itself is regulated by the United Kingdom Gambling Commission and is also accredited by ECOGRA meaning it is subject to some of the most rigorous standards within the online gambling sector. The game features two modes: Regular and Supermeter. However, it is worth noting that the jackpot can only be won in the former and not the latter. The main symbol to look out for is the joker symbol which will mean you have won the jackpot. The game can be accessed via app or mobile casino and is compatible with both Android and iOS devices.
Mega Moolah Jackpot - 97% RTP: Produced by casino software giant Microgaming, Mega Moolah Jackpot continues to remain one of the most popular slots on a global scale. The 25-payline and 5-reel game is licensed by the reputable United Kingdom Gambling Commission and accredited by ECOGRA meaning it is both reliable and fair. Its key features include a wild symbol which is a lion and which has the potential of doubling any wins present when it appears. It also features a scatter symbol which is a monkey and which is the key to the Free Spins bonus round where every win will be tripled in value. It is worth noting that Mega Moolah does not have an app but is mobile compatible relying on HTML5.
Classic Blackjack Gold - RTP 99.90%: Another of Microgaming's highly popular offerings, Classic Blackjack Gold is a firm favorite of fans of the table game for which it is named. Praised for its excellent graphics and modern take on traditional blackjack, it is also considered especially easy to play for fans who take the time to complete the required learning curve. It is worth noting that this game is played with one deck of cards and also comes with an insurance option to ensure you remain protected in the event of the dealer having a blackjack (however, this option pays 2:1).